Financing Options 101: Understanding Installment Loans
Installment loans are the most common sort of personal and business money-borrowing system. Such loans vary from auto, home, personal, and student loans. These must be paid back in predetermined monthly installments.
Before applying for an installment loan, take note that loans issued to individuals or businesses that must be repaid in installments are known as installment loans. Here, each installment payment recoups a portion of the borrowed principal plus interest. They also include low-interest rates and flexible repayment terms. However, they can also come with potential drawbacks, such as the possibility of default and collateral loss.
Read on to weigh the different qualities of installment loans.
Defining Payment Terms
An installment loan gives the borrower a certain amount of money that must be paid back in installments. Each installment debt payment comprises both the loan's principal and interest.
The principal loan amount, the interest rate given to the borrower, and the length of the loan determine each regular loan payment. The borrower's regular monthly payment remains consistent throughout the loan period, allowing them to budget correctly. However, borrowers frequently incur additional fees, such as application processing fees, loan origination fees, and late payment fees, in addition to interest.
Breaking Down the Types of Installment Loans
Installment loans include auto loans, home loans, personal loans, and student loans. The interest rate imposed on the loan is fixed at the time of borrowing, with the exception of mortgage loans, which are typically variable-rate loans.
Understanding Loans and Collateral
Installment loans are offered in both secured and unsecured forms (non-collateralized). Mortgage loans are collateralized by the purchase of a property, whereas auto loans are collateralized by the purchase of a vehicle.
Certain personal loans are made without the need for collateral. Loans provided without collateral are based on the borrower's creditworthiness and ability to repay. Meanwhile, a non-secured loan has a higher interest rate than a secured loan, reflecting the creditor's heightened risk of non-payment.
Requesting an Installment Loan
To apply for an installment loan, you must first submit an application to your lender. The lender will then meet with the borrower to discuss the down payment, loan term, payment schedule, and payment amounts. Furthermore, the loan amount and terms are determined by the lender based on the borrower's creditworthiness.
Typically, the borrower repays the amount in installments. Borrowers can save money on interest by paying off their loans in full at the end of the term. Additionally, certain loans impose prepayment penalties if repaid early.
Noting Key Advantages and Disadvantages
Installment loans are flexible in terms of loan amount and repayment schedule to meet the borrower's needs. These loans have much lower interest rates than revolving credit, like credit cards. Instead of making a major cash purchase, the borrower keeps a larger cash reserve for various uses. Here are some of its added advantages:
Ability to finance large purchases.
Throughout the length of the loan, the payment remains constant.
Paying off debt early generally saves money on interest.
On-time repayment of an installment loan develops and increases your credit. With a better credit rating, you can benefit from a lengthy history of responsible credit utilization. On the other hand, late payments or defaulting on a loan can negatively impact your credit score, which lenders consider a red flag.
Conclusion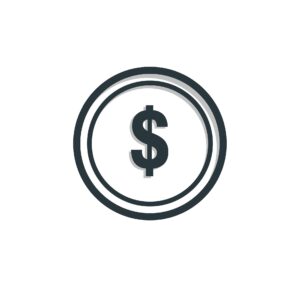 It's true that an installment loan can help you buy your dream car or a house for your family. Although, it's vital to understand that every loan has its benefits and drawbacks. It would be ideal to seek professional advice from money or wealth managers so you can better understand the terms that suit your lifestyle best.
Calhoun Finance Company has been serving the Anniston/Oxford area since 2000. We cherish your confidence and secrecy and will do everything we can to help you financially, no matter your credit score. If you're looking for, installment loans in Anniston, contact us today!